Description
This goat milk soap bar is naturally colored with wheat grass & barley grass infused oils and plant extracts. The addition of avocado oil and a generous amount of shea butter creates a soap with a very creamy lather that leaves your skin feeling soft and smooth.  The unisex essential oil fragrance blend is a fresh and clean lemony-herbal scent. This soap is shades of green – patterns vary.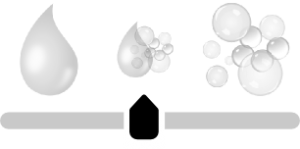 Ingredients
Plain English: coconut oil, olive oil, shea butter, raw goat milk, distilled water, sodium hydroxide, castor oil, avocado oil, essential oils (rosemary, lemongrass, niaouli), unrefined arizona beeswax, citric acid, organic wheat grass, barley grass, chlorophyll, natural vitamin e
Botanical: Cocos nucifera (Coconut) Oil, Olea europaea (Olive) Oil, Butyrospermum parkii (Shea) Butter, Raw Goat Milk, Distilled Water, Sodium Hydroxide, Ricinus communis (Castor) Oil, Persea americana (Avocado) Oil, Essential Oils [Rosmarinus Officinalis (Rosemary) Oil, Cymbopogon flexuosus (Lemongrass) Oil, Melaleuca quinquenervia (Niaouli) Oil], Cera alba (Beeswax), Citric Acid, Organic Triticum aestivum (WheatGrass) Powder, Horeum vulgare (Barley Grass) Powder, Chlorophyll, Tocopherol (Natural Vitamin E)
Consult your doctor before using any product containing essential oils if you are pregnant or have a medical condition.
Because our soaps are handmade, each bar is unique so colors, shapes and patterns will vary.