Description
Mild, gentle cleansing goat milk baby soap with sunflower oil and shea butter. Made with natural plant oils. No added fragrances, colors, synthetic cleansers or preservatives.
Average Bar Size: 3oz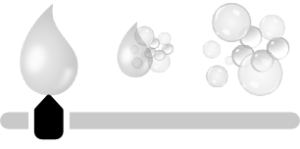 Ingredients:
Plain English: organic olive oil, organic unrefined shea butter, raw goat milk, organic sunflower oil, sodium hydroxide, coconut oil, organic hemp seed oil, avocado oil, castor oil, distilled water, distilled aloe vera, citric acid, arizona beeswax, sea salt, organic sugar, natural vitamin e, rosemary oil extract, silk.
Botanical: Organic Olea europaea (Olive) Oil, Organic Unrefined Butyrospermum parkii (Shea) Butter, Raw Goat Milk, Organic Helianthus Annuus (Sunflower) Seed Oil, Sodium Hydroxide, Cocos nucifera (Coconut) Oil, Organic Cannabis Sativa (Hemp) Seed Oil, Persea americana (Avocado) Oil, Ricinus communis (Castor) Oil, Aqua (Distilled Water), Distilled Aloe Barbadensis (Aloe) Leaf Juice, Citric Acid, Cera alba (Beeswax), Sea Salt, Sucrose (Sugar), Tocopherol (Vitamin E), Rosemarinus offcinalis L (Rosemary) Leaf Extract, Silk Amino Acids