Description
Super creamy cocoa butter, dark chocolate and goat milk swirl soap.
Our chocolate milk bar is a great soap for anyone who loves chocolate – especially kids! This soap looks like chocolate swirling into a glass of milk.
This is a gentle cleansing goat milk soap bar with good suds and a natural sweet chocolate scent from the generous addition of unrefined cocoa butter and real dark chocolate. This bar has no added fragrances, colors, or essential oils. The natural chocolate scent will gradually fade over time.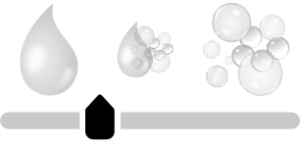 Ingredients
Plain English: coconut oil, raw goat milk, unrefined cocoa butter, olive oil, sodium hydroxide, avocado oil, castor oil, cacao, vitamin e, tussah silk
Botanical: Cocos nucifera Oil, Raw Goat Milk, Unrefined Theobroma cacao Seed Butter, Olea europaea Oil, Sodium Hydroxide, Persea americana Oil, Ricinus communis Oil, Theobroma cacao, Tocopherol, Silk Amino Acids
Photo: Chad Kossel