Description
Sudsy, creamy green camo print soap with kaolin clay and a unisex spearmint-lime essential oil scent. Kaolin clay gently cleanses the skin without over-drying, while coconut oil produces a nice lather, even in hard water. The lactic acid in goat milk helps to gently remove dead skin cells, leaving fresh skin feeling softer. The natural glycerin produced by the soap-making process is left in our soaps, which helps to draw moisture to your skin while you bathe without leaving a greasy feel behind. The addition of hemp seed oil, avocado oil and kokum butter add a luxurious, silky feel. The scent is fresh and clean, and the spearmint oil is just a bit cooling.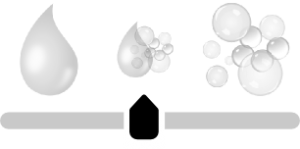 Ingredients:
Plain English: coconut oil, olive oil, organic unrefined shea butter, raw goat milk, distilled water, sodium hydroxide, hempseed oil, kokum butter, castor oil, avocado oil, kaolin clay, essential oils (lime, spearmint), vitamin e, mineral pigment (titanium dioxide, chromium oxide), tussah silk
Botanical: Cocos nucifera (Coconut) Oil, Olea europaea (Olive) Oil, Organic Unrefined Butyrospermum parkii (Shea) Butter, Raw Goat Milk, Distilled Water, Sodium Hydroxide, Cannabis sativa (Hemp) Seed Oil, Garcinia Indica (Kokum) Seed Butter, Persea americana (Avocado) Oil, Ricinus communis (Castor) Oil, Essential Oils [Citrus latifolia (Lime), Mentha spicata (Spearmint)], Kaolin (Clay), Tocopherol (Vitamin E), Mineral Pigment (Titanium Dioxide, Chromium Oxide), Silk Amino Acids
Consult your doctor before using any product containing essential oils if you are pregnant or have a medical condition.
Our soaps are handmade – each bar is unique. Colors and patterns vary from bar to bar.
Colors may stain light washcloths.