Description
This is a special order soap – you must purchase a minimum of four bars. 
Vegan coconut oil and sea salt spa bars with a unisex minty herbal essential oil scent. These salt blocks look like miniature versions of salt block licks, and make a fun gift for equestrian enthusiasts. These soaps are incredibly smooth, hard, bubbly, and leave your skin feeling clean with a silky-like feel.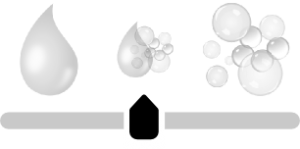 Bar Size: 3.5oz
Ingredients:
Plain English: saponified coconut oil, sea salt, organic unrefined shea butter, essential oils (rosemary, peppermint)
Botanical: Saponified Cocos nucifera (Coconut) Oil, Sea Salt, Organic Unrefined Butyrospermum parkii (Shea) Butter, Essential Oils [Rosmarinus Officinalis (Rosemary), Mentha arvensis (Peppermint)]
Consult your doctor before using any product containing essential oils if you are pregnant or have a medical condition. Note: Mint essential oils have a tingly, cooling sensation. Don't use on small children. Avoid eye contact.